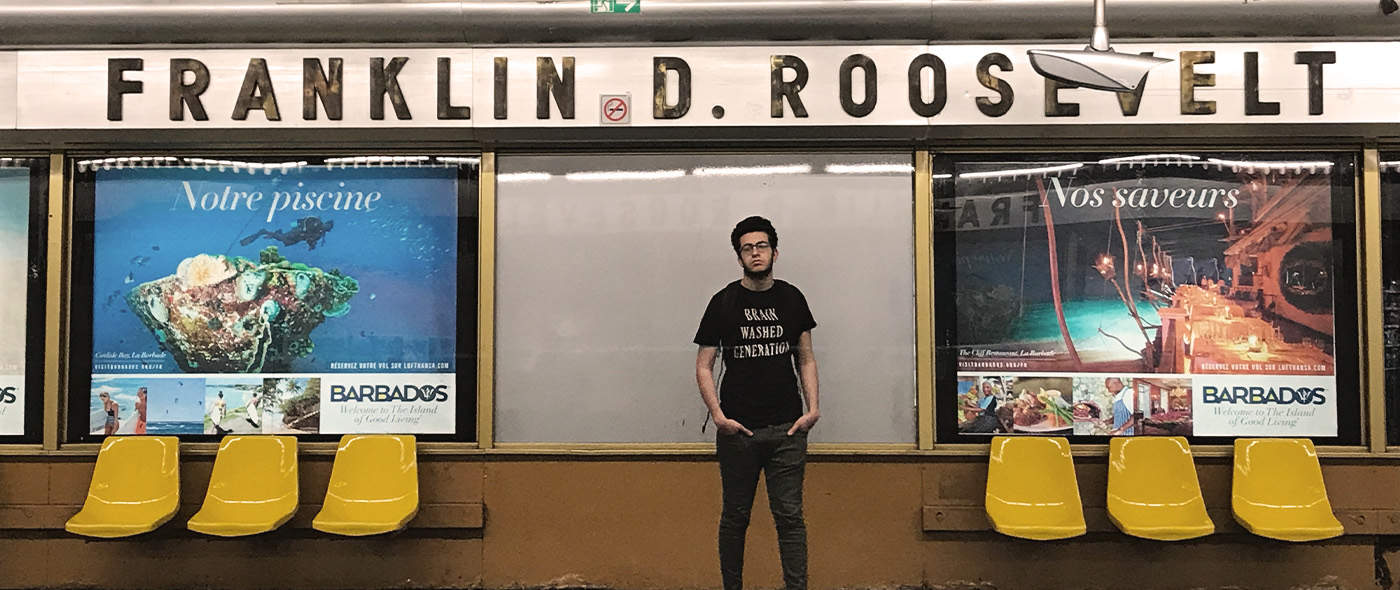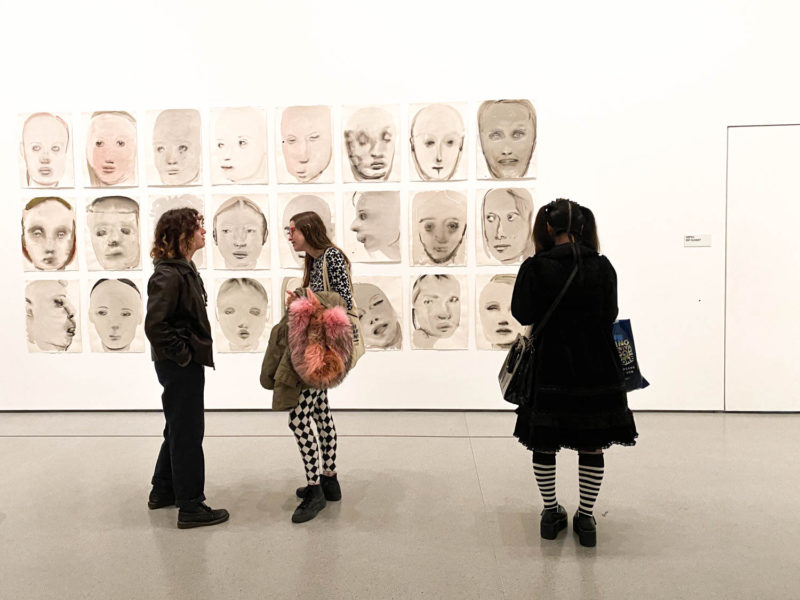 I took this photo at MoMA. I liked the art in the background but I was more focused on the women and their clothing. I feel like I dress similarly to the woman on the far left. I wear black and navy blue to which I'll sometimes add a pop of color. But I'd like to be more like the other two, because I admire women who dare to dress in their own signature style.
I once went to speak with a spiritual healer and she asked me to close my eyes and imagine myself in another time and place. What would I be wearing? I saw myself in a high-waisted form-fitting wool skirt with a bolero jacket. It was reserved but sexy and more dressed up than how I usually go about my days.
In the winter, black cords, turtlenecks and scarves are my staple. I'm fashionable but not loud about it. My clothing choices allow me to move unobtrusively through a crowd. I can be the observer rather than the observed. I don't like calling attention to myself. Maybe it's because I'm an introvert or maybe I should go into therapy and figure out the real reason why. 🙂
When my children were babies and I was breastfeeding, I wore large tee-shirts that I didn't care about ruining. I remember at a certain point, I vowed to myself that I would never wear an oversized tee-shirt again, because it made me feel slouchy and dumpy and I didn't feel good about myself when I had one on.
Now that I'm in my mid-fifties and thinking about going all in with my grey hair, I'm feeling the need to shake up my look. To be more daring. To take more chances. Maybe wear a tuxedo suit to a wedding? Dress my arms in tons of silver bangles? Wear a sexy faux skin skirt with that imagined cropped bolero jacket? The possibilities are endless as long as I feel right and good while wearing them.
Which brings up the topic of fashion and feminism. Is it a good or bad thing to care about fashion? I guess my take is if a certain outfit makes a woman feel bold and empowered then she should go for it. What we wear is only a small part of who we are as women. One can be intellectual and dress well. The two are not mutually exclusive.
"Style is a way to say who you are without having to speak," says fashion designer Rachel Zoe.
Several non-conformist women have turned fashion into an art form. Their outfits are creative tour de forces.
I don't think I could be as bold or eccentric as these fashion icons, but I certainly admire their signature styles. I love following Beatrix Ost on Instagram. (Photo credit BFA) She wears turbans. She colors her hair lavender. She's an artist. She takes tango lessons.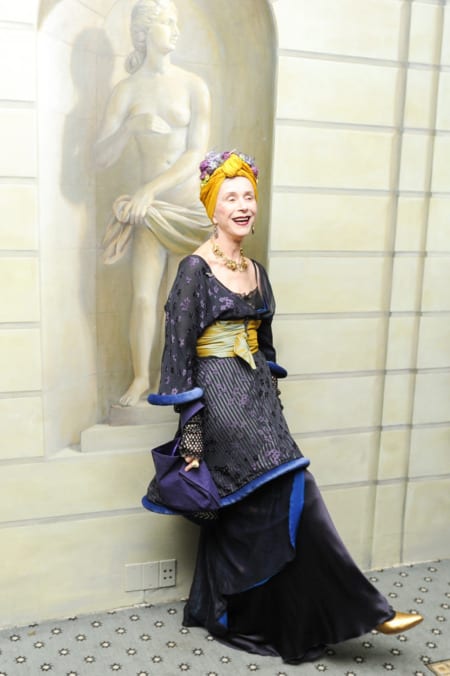 .
.
.
.
.
.
.
.
.
.
.
.
.
.
.
.
.
.
.
.
.
Daphne Guinness is a true eccentric. Her black and white skunk-like hair is her calling card. She wears Alexander McQueen heel-less platforms most women would break their ankles in. And her New York apartment is pretty cool.
Fashion designer Betsey Johnson is a burst of fun energy. Her hair is spiked. She loves color. At age 71, she still does cartwheels and splits at the end of her fashion shows.
And lastly, I have to mention Isabella Blow featured here wearing her wild headpieces on Carine Roitfeld's website. She exemplified Oscar Wilde's words that
One should either be a work of art, or wear a work of art.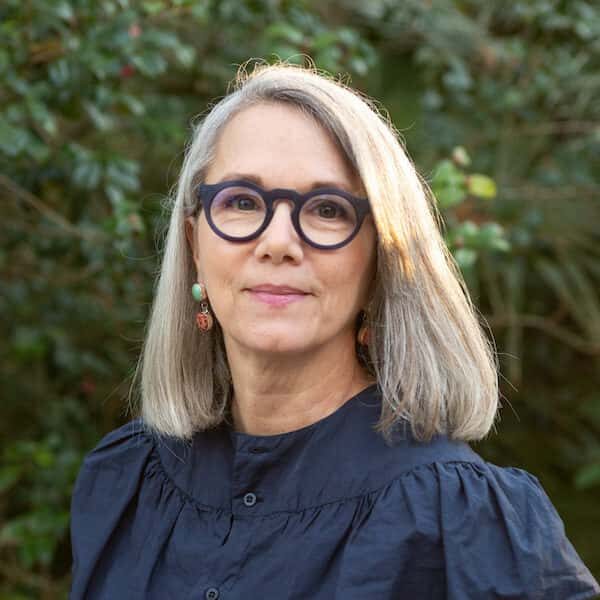 My name is Caroline Lord. I'm a writer who loves nature, and I make portraits from twigs, petals and leaves.