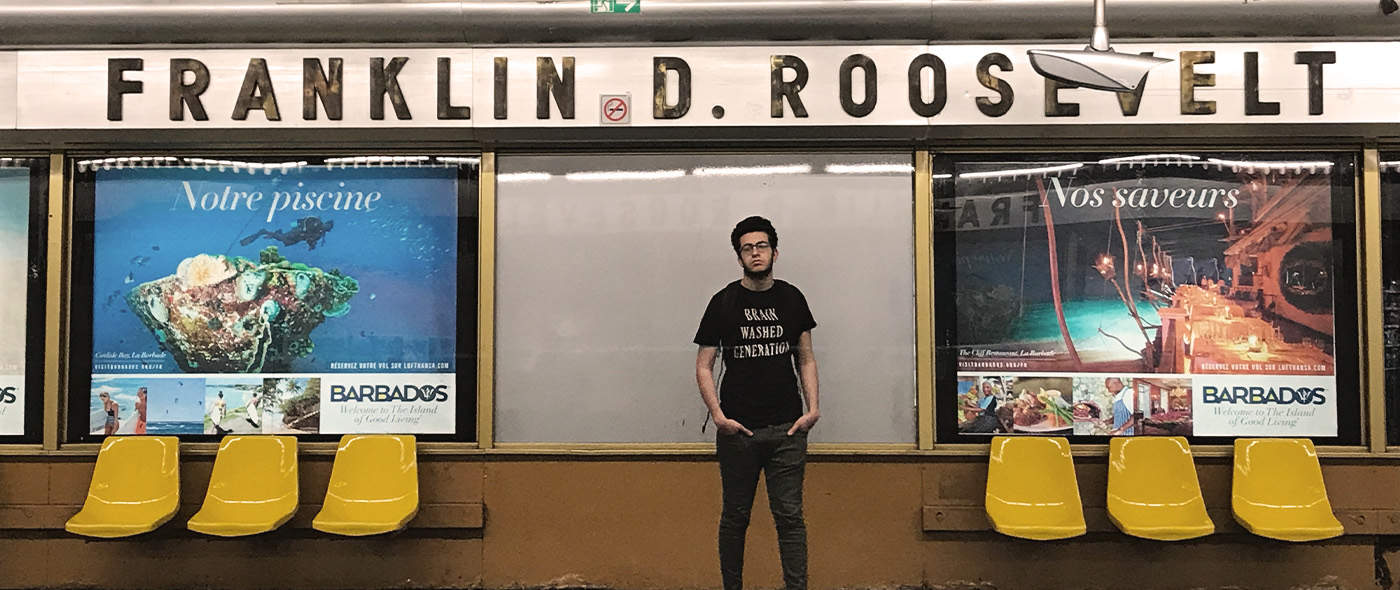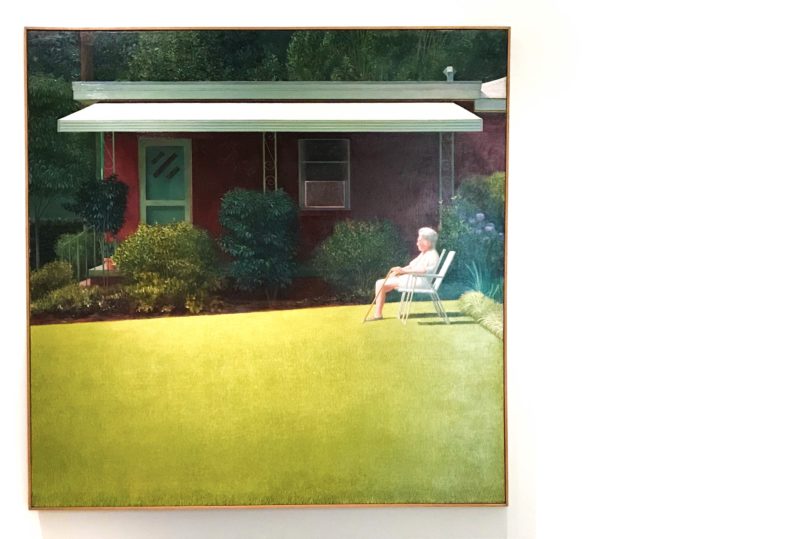 I went to a museum in Charleston, SC. I started off with the historic paintings in gilt frames protected under low lighting and I felt somewhat neutral. In my twenties, I'd studied at the Louvre in Paris for a year. I'd stood in front of a Courbet and Caravaggio and Delacroix while a French teacher lectured about each painting and I took notes. It was amazing to have studied those old masters. But as I've aged, I don't have as much patience for 17 – 19th century art.
Had I seen too many of them over the years? I wondered as I traveled through the maze of rooms, my eyes skimming a young girl in a frilly collar, a landscape with a cow on a hill…I turned a corner and my senses perked up.
I first saw a vibrant Jonathan Green, then a huge twig and branch sculpture contorting itself up to the ceiling. Cool, I thought. I entered a room of black and white Robert Rauschenburg photos. He'd taken them on a road trip down South in the 50'and 60's. A non-Southerner's take on the South. I gravitated toward a photo of Jasper Johns pushing a woman on a swing at Edisto Island. The absence of color simplified and clarified and allowed me to focus on Johns, the swing and the woman. But I also liked that the image contained a hint of blurry out of focus mystery.
Before leaving, I went in search of a restroom. On my way, a large painting hanging like an afterthought in a hallway caught my attention. It was the painting above titled, 502 Lucerne Street, by Edward Rice. I stared at the old woman in a lawn chair in the far right corner. The side view of her chair and body felt off in a good way. The bushes advanced, each one sporting its personal pruning style. The small red brick house and chartreuse lawn called out, "Come closer."
So I did. I noticed the white-haired woman in shorts held a cane. An air-conditioning unit protruded. The front door had three diagonal windows. It was a familiar door. A door from my past. Maybe seen from the back seat of a station wagon in the 70's or maybe I'd knocked on one before. I backed up. I left the painting and pushed open the door to the restroom satisfied at having gotten that one visual hit when I hadn't expected it.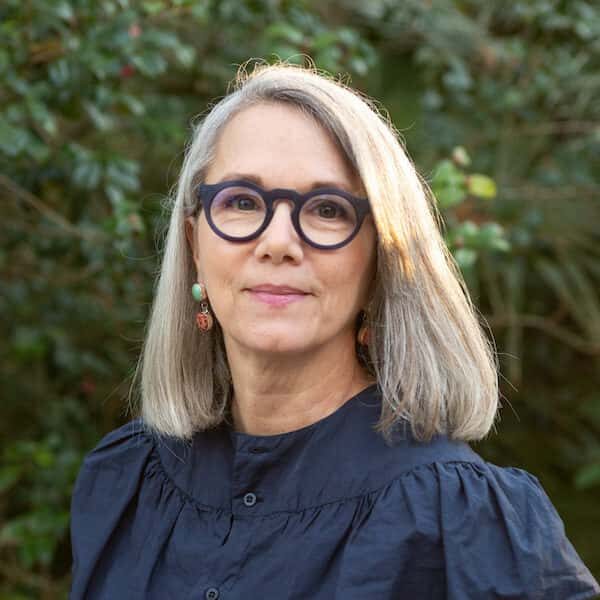 My name is Caroline Lord. I'm a writer who loves nature, and I make portraits from twigs, petals and leaves.